Ampeg Introduces New Rocket Bass Combo Series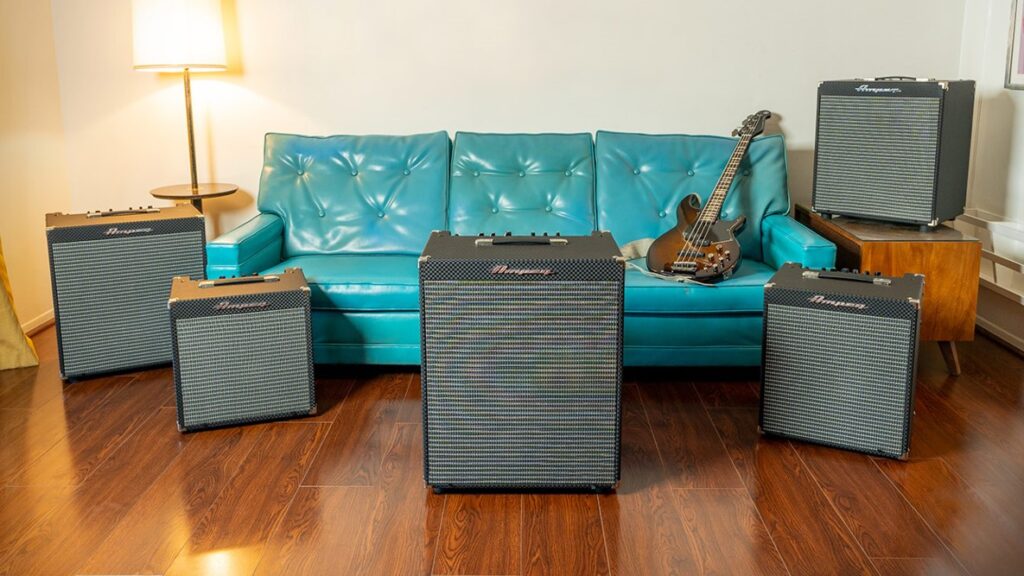 Ampeg, the leading brand of electric bass amps, introduces new Rocket Bass combo series.
New Ampeg Rocket Bass Series
Ampeg's new Rocket Bass series is a wide range of combo-style amps. Available in a variety of easily transportable speaker and power configurations. Thus, the series has amps for bassists of all levels, from beginners to professionals.
Ampeg's new Rocket Bass amps range from the 30-watt RB-108 to the 500-watt RB-210, lightweight to take with you wherever you want.
Rocket Bass amps: features
The new Rocket Bass line has five models: RB-108, RB-110, RB-112, RB-115 and RB-210. The combos feature a 3-band equalizer. In addition, in the case of the RB-112, RB-115 and RB 210, it has Ampeg's own Ultra Hi / Ultra Lo Switch. They also feature the company's new Super Grit technology overdrive circuit. All combos come with auxiliary inputs and headphone outputs, while the RB-110 and above models also have XLR line outputs. https://www.youtube.com/embed/Xm0oNqtj9hk?feature=oembed
The name of each model tells you the speaker configuration. The first number indicates the amount of loud voices, and the second two the size of it. Thus, the Rocket Bass RB-108 has 1 × 8, that is to say, a single 8 ″ speaker. While the RB-115 is 1 × 15 and the RB-210 has two 10 ″ speakers.
"Simply put, we wanted to design the ultimate bass combos, without sacrificing anything in terms of tone or aesthetics. Most importantly, the Rocket Bass is designed for the practical player who doesn't want to compromise on a stage-ready look, a roadworthy construction, and incredible tone just because they prefer the practicality of a combo amp. '

– Dino Monoxelos, Ampeg Brand Marketing Director.
Pure ampeg tone
Ampeg is a renowned bass amp manufacturer used by many professional bassists. Having an Ampeg bass rig is definitely a big step in the life of any bass player. So this new range of electric bass amps is the perfect choice for musicians looking to get that renowned 'Ampeg tone', but in a compact portable combo package.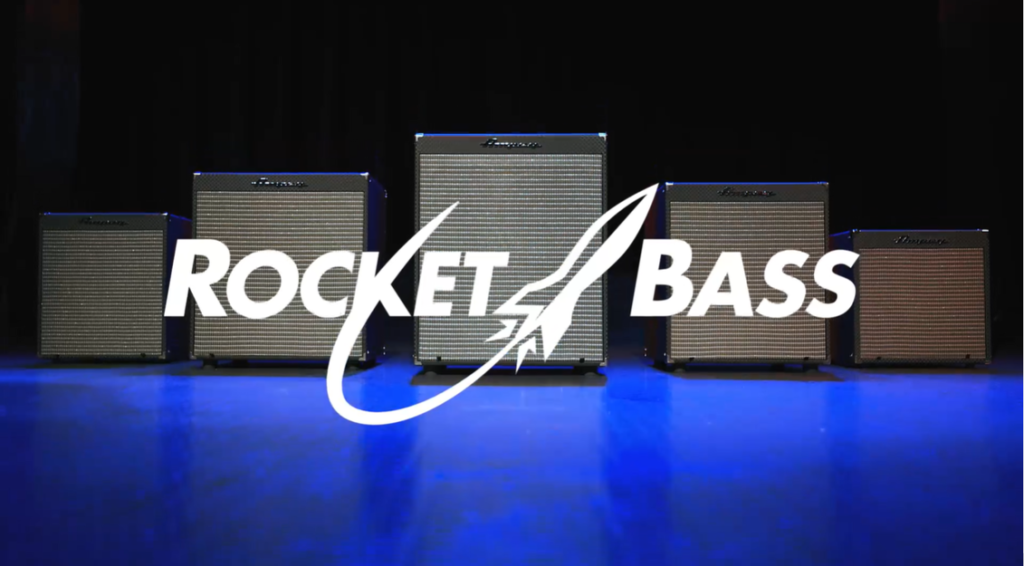 Rocket Bass Series amp prices
Ampeg Rocket Bass amplifiers are available at large music equipment retailers for $ 209.99 for the RB-108; USD 321.99 for RB-110, USD 559.99 for RB-112, USD 741.99 for RB-115, and finally USD 909.99 for RB-210.

If you want to see more information about this brand new line from Ampeg , visit the brand's site.
See more of the bass world news at Gear Quarter, the ultimate music gear website.